I have previously posted about Red Vienna – the time in the 1930s when an attempt was made to establish a form of social security system in the elegant city and when worker's flats were built to ease the conditions of poorer citizens. Notoriously, they were shelled by nationalists in the dark period leading up to the Anschluss when the Austria was annexed to Nazi Germany. https://jacobinmag.com/2017/02/red-vienna-austria-housing-urban-planning
Karl Polanyi wrote: "Vienna achieved one of the most spectacular cultural triumphs of Western history … an unexampled moral and intellectual rise in the condition of a highly developed industrial working class which, protected by the Vienna system, withstood the degrading effects of grave economic dislocation and achieved a level never reached before by the masses of the people in any industrial society."
In my personal psychogeography towns and cities remind me of St Ives where I spent many years of my early life. After the gas works was deconstructed and I think, before the Tate arrived many of the fisherman's lofts and artist studios next to Porthmeor Beach were replaced by the Barnaloft and then the Piazza flats. They seemed to stand out as a statement of the modernism with which the town had been associated. The interior courtyard of the latter had an interesting Hepworth sculpture. They were not by any means worker's flats but were frequently occupied by what has since been called champagne socialists.
Before the flats were constructed there was the beach cafe occupied by the Val Baker family. This was a homely venue offering a superb view of the sea and marvellous sunsets over it to the West. Little was seen of Denys himself whom I assumed was upstairs with leonine head bent over the typewriter. Denys may be somewhat forgotten but represented the spirit of bohemian values to the locals. He had been active in promoting the celtic culture as a Welshman intrigued by Cornwall and St Ives in particular. He and his wife were committed to pacifism and had been active in the committee of 100. https://www.rainydaygallery.co.uk/denysvalbaker.html
The Foot family has been long associated with St Ives. Issac Foot, bibliophile and liberal politician as well as a staunch Methodist stood in the town for Parliament. That by-election was rather interesting in the troubled atmosphere of 1937 and very narrow indeed. Isaac Foot went on to become Mayor of Plymouth.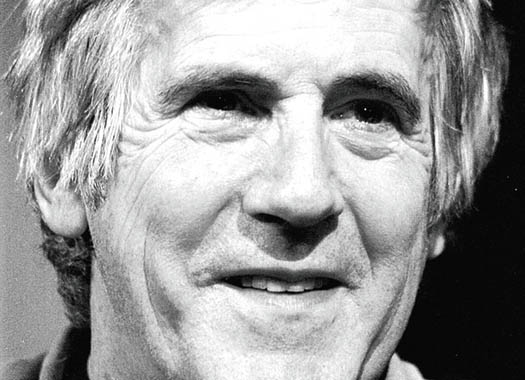 Paul Foot his grandson and active contributor to Private Eye was often to be seen around the town. He was an active and intelligent member of the Socialist Worker's Party as well as a campaigning journalist with a splendid sense of humour. He died rather young and was a notable loss to radical progress in this country. His book on Red Shelley is a moving introduction to that committed poet. https://en.wikipedia.org/wiki/Paul_Foot_(journalist)
Also some years ago spontaneous outdoor performances were given by another group associated with the Foot family-The Footsbarn Theatre Group. These were jolly and musical. Particularly memorable was a performance in St Ives Guildhall of Around the World in Eighty Days with a scence at the Old Bore's Club which was gloriously funny -a tour de force.
Which leaves us with the intriguing figure of Peter Shore. Any Freudian would not be surprised that given his name he might have been strongly attracted by the glorious beach at Porthmeor. I used to see him taking his morning beverage be-shorted high above the sands at Barnaloft. These buildings were designed by the St Ives Architect, Cyril Gilbert- a shy charming gentleman who later ran the superb Wills Street Gallery near the Police Station. I digress- Shore was a fascinating figure who it seems travelled from the intellectual left of the party to total opposition to what was then called the Common Market. He was for some time an active M.P. for Stepney. Apparently he acted in a sort of Alistair Campbell role in that he advised on media promotion. I well remember how he responded when interviewed later in his career by someone like Robin Day or Brian Walden. He would begin by rephrasing the question and pointing out the precise strength of the case to which he was opposed. It was about then to be devastated by the power of his retort. However, in the questioning this just didn't happen due to the interviewer's interruption.  You were left with the impression of his honesty and rather sad disappointment. And yet now I feel a little more straight honesty in political matters is crucial- a Balm of Gilead.
Sometimes it is salutary to hear what the opposite case – this clip exudes English chauvinism which is deeply misguided.