One of the better reviews on this film comes from Paul Whitington at https://www.independent.ie/entertainment/movies/movie-reviews/sunset-review-kafkaesque-melodramatic-enthralling-38163466.html where he writes:-
"Laszlo Nemes' sumptuously photographed drama is set in 1913 in Budapest, where the existential anxieties of the Austro-Hungarian Empire are embodied in the slender form of Irisz Leiter (Juli Jakab), a young woman with a dark past.
She bears the name of the city's most stylish hat store, Leiter's: her parents died there in a fire when she was two, and Irisz was raised elsewhere but now returns, looking for work, and answers.
Instead she finds secrets, a wall of silence, and dark rumours about a murderous brother she never knew she had.
Full of dark portents of the continental carnage to come, Sunset is Kafkaesque, melodramatic, enthralling."
This is not an easy film to understand and it certainly is not in the usual genre of an historical film. Much is about the contrast between the superficial elegance and the arduous and dangerous conflicts beneath this attractive outward view. However, it has to be said that I very much enjoyed the visual presentation of the surface; the milliner's store with its stupendous colourful hats and the horse drawn carriages. History crept in when a news-vendor announces that the Austro-Hungarian empire is to launch another battleship- jogging the memory that this primarily land locked empire held a port at Trieste. As I have yet to visit Budapest, although I have visited both Vienna and Bratislava, this area intrigues me. This point in time too is the subject to much of the concerns of the novels of Joseph Roth and the magnificent films of that other brilliant Hungarian director, from a previous generation, stván Szabó. Also, for good measure, the Empress Sisi arrives from Vienna in a somewhat grumpy personification. https://en.wikipedia.org/wiki/Archduchess_Elisabeth_Marie_of_Austria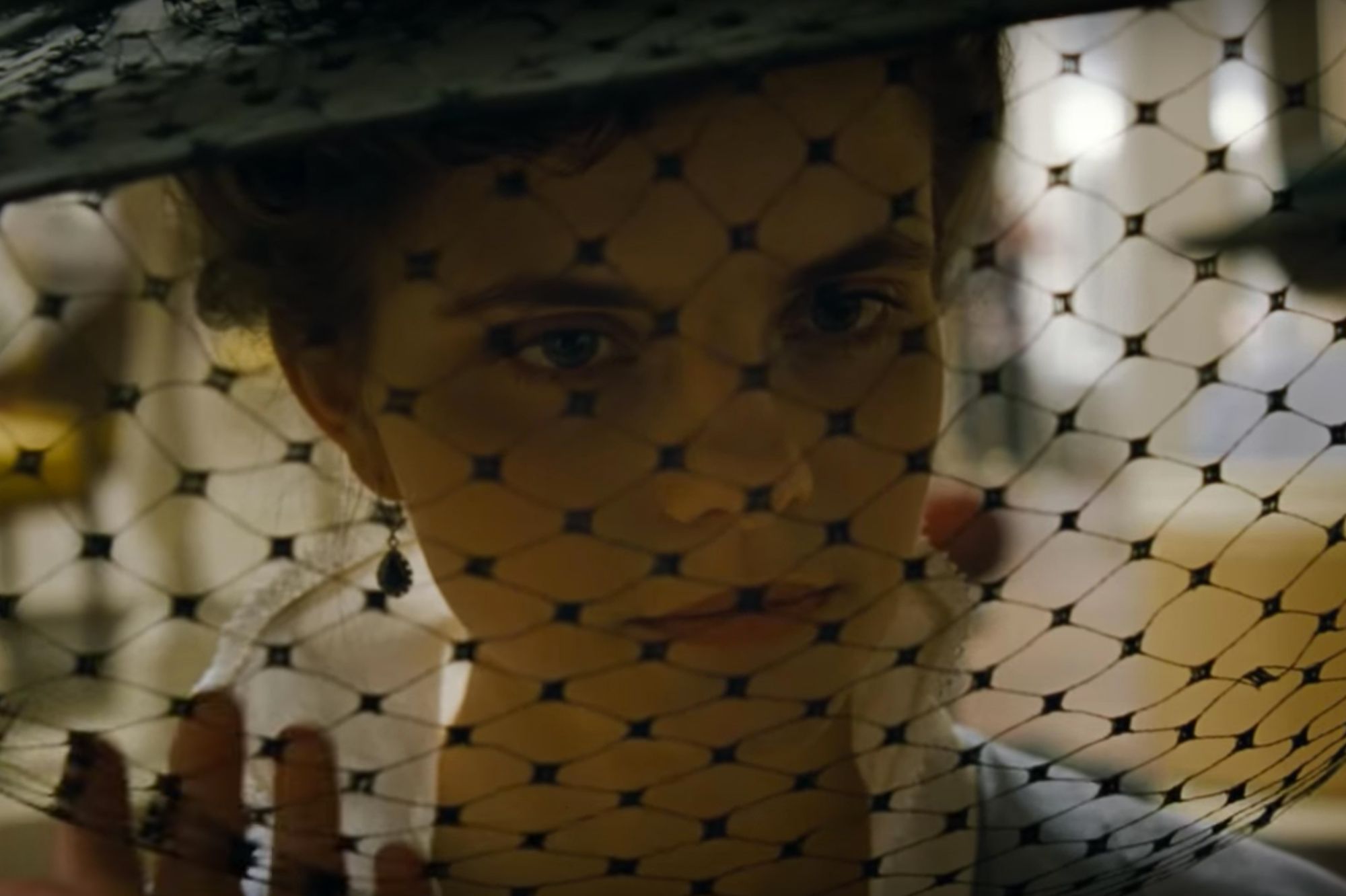 In thinking about this film, I remembered that the famous psychoanalyist, Melanie Klein was living in Budapest at this time. She received her psychoanalytic education with Sándor Ferenczi in Budapest during World War I. She specialized in his advice in child analysis and became one of the first in this field. I mention this because much of the film really deals with states of mind like confusion, exclusion and certain feminist attitudes. It is interesting to see what the film is saying about issues in the contemporary world and in its concentration upon one individual's perceptions and their attempts to understand relationships with siblings, we seem to be in territory where Klein's work is uniquely valuable. Here is her photograph wearing an elegant hat.
A slideshow of Klein's life and theories may be found at https://slideplayer.com/slide/6193313/
Watching this film, one is reminded that the film-maker has stated that he has been influenced by Stanley Kubrick and indeed some of the themes do seem rather similar to those Kubrick examines in "91/2 Weeks". This latter film was an adaptation, of course, of Arthur Schnitzler's  "Traumnovelle" (Dream Story" but without the anti-anti-Semitic aspects of the earlier work which seems based upon Viennese secret societies. https://www.theguardian.com/books/2015/jun/24/alternative-ending-discovered-to-book-behind-eyes-wide-shut